Now that I've aged another year, I'm taking my skin-care routine a little more seriously. I'll have to admit that I didn't listen to my mother on how important it is to take good care of my skin when I was younger. I just thought that it'd be a long time before I had to worry about that. Who knew? That day came while I discovered my very first wrinkle.
I've always been a skin-care products junkie though. I would buy them and display them in my medicine cabinet to collect dust. There is a reason why they come in beautiful packaging. My excuse was that I didn't have time. Over the last year or so, I'm finally more "settled" in my skin-care routine. Here's what I'm doing daily and the products I love.
Morning: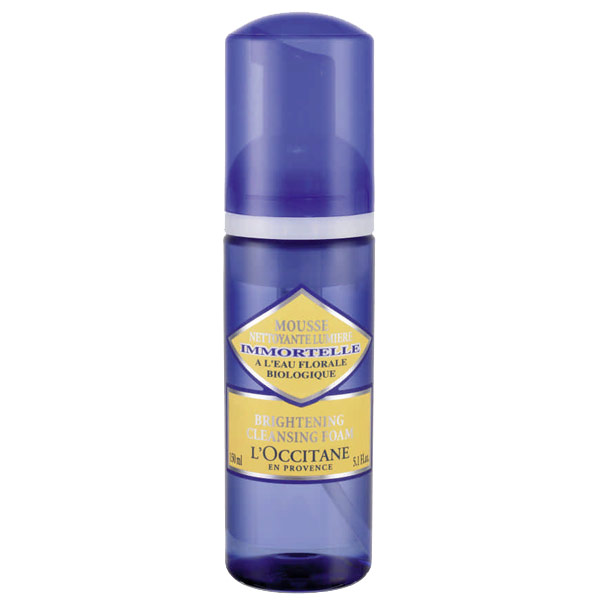 I use L'Occitane Immortelle Brightening Cleansing Foam for a gentle and refreshing wash.
I then use Darphin Dark Circles Relief & De-Puffing Eye Serum around my eye contour. I've used this product for years now. It's weightless so it absorbs quickly. Darphin also has a Lifting & Firming Eye Serum.
For a light-weight face serum, I love Mario Madescu's Cellufirm Drops. You can use this on your eyes too. The green color is so lovely and it smells refreshing too.
Sunscreen is important! I use Mario Badescu's Oil Free Moisturizer (SPF-30) for my face and Eye and Lip Sunscreen - SPF 15. It's a good idea that you keep your SPF in the purse in case you need it during the day.
For Mario Badescu's complete line of products, click
here
.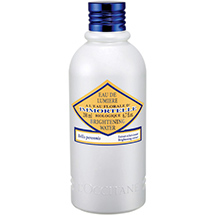 Night:
Again, I cleanse with L'Occitane Immortelle Brightening Cleansing Foam as in the morning, but I follow with L'Occitane's Immortelle Brightening Water at night. This alcohol-free toner is very soothing and smells wonderful.
My sister gave me Intelligent Nutrients' Anti-Aging Serum a while back and I've been hooked ever since. Their products are all organic. I use the Anti-Aging Mist and then the serum after my cleansing.
For eye care at night, I'm sticking with Darphin: Wrinkle Corrective Eye Contour Cream.
And finally, probably my all time favorite: Shiseido Future Solution LX Total Regenerating Cream. If you have combination or oily skin, this may feel a bit heavy at first. You'll get used to it and it's worth it!